Upcoming shows:
Mya at Rockwood Music Hall, Stage 1
Mon, Feb 19, 2018 – No cover, 10 pm
196 Allen Street
New York, NY 10002
Past shows:
Oct 7, bass for The Homobiles at El Rio, SF
Oct 8, Mya & friends — full band show! Benefit for Transgender, Gender-Variant & Intersex Justice Project, at Oscar Wilde House, University of California, Berkeley, with He∆rtillery
November 2: Sacred Grounds, SF — poetry feature
Summer 
July 21: Rockwood W' Jenn Summers
July 29: Solo @ The Moon Show, Brooklyn
Aug 2-5: Falcon Ridge Folk Festival
Aug 16: Rockwood Stage 3, w' Chris Kelly and Andy Mac (10 pm, get tix here – http://www.ticketfly.com/event/1249407-mya-byrne-new-york/)
Aug 18-21: Philadelphia Folk Festival
Sep 22: Folsom Street Fair Kickoff Party with The Homobiles at SF Eagle
Spring
April 18, 8-10pm @ Strut: An evening of Trans Voices, with Julian Shendelman
470 Castro Street, SF

https://www.facebook.com/events/982524211796396/
April 20 at House of Bikes: Queer-Twenty! A night of great music from Mya Byrne, Don Paris Schlotman, Eli Conley, and Remember when we trashed the golf course.
May 26, The Eagle SF: Playing bass with the Homobiles!
May 27, El Rio, SF: Queer Country Opry, with Eli Conley
June 1-5 – PNMW tour with the Homobiles
July 13 – Lost Church, with Eli COnley and Kathleen Knighton
Winter:
Thursday, Feb 11, 7 pm
Leave a Lasting Mark Presents: All You Need is Love
A Benefit for the Children of Bellevue
@ The Bitter End, 147 Bleecker Street, NYC
Sunday, Feb 14, 7 pm
Rockwood Music Hall Stage Two — full band show
196 Allen Street, NYC
Saturday, March 19, 7 pm
AJ Mahal Houseconcert series
Jersey City, NJ
Saturday March 12
The Burren Backroom Series
Somerville MA
Friday March 11
Chestnut Hill Houseconcert Series
Oxford, CT
Friday, February 19, 7 pm
The Starlight Concert Series with Scott Wolfson and Other Heroes
270 Main Street, Northport, NY
2015
Monday, November 9, 7pm
Rockwood Music Hall, NYC
196 Allen Street at Stantonwww.rockwoodmusichall.com
Wednesday, November 11, 6pm
"Daughters of Mercury" opening reception
Babycastles Gallery
137 West 14th St, 2nd Fl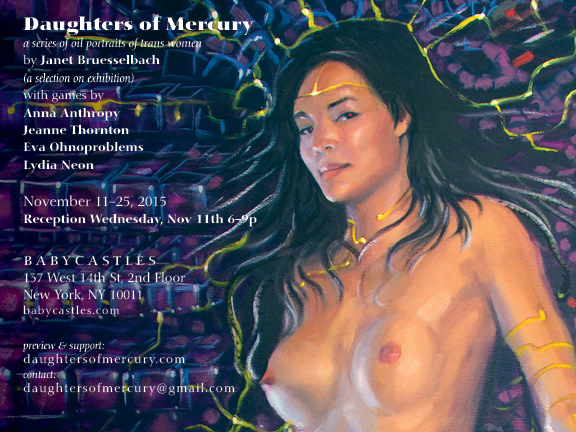 November 12-15
NERFA Conference
Kerhonkson, NY
solo and with Scott Wolfson and Other Heroes
Tuesday, November 17, 7:30 pm
Homolatte, with Shelley Miller
Big Chicks, 5024 N. Sheridan, Chicago
Thursday, November 19, 7 pm
Bucket O' Blood, with Shelley Miller, Brother Moose (http://brothermoose.bandcamp.com), & Andrew Sa
www.bucketoblood.com, 3182 N Elston Ave, Chicago
Wednesday, November 25
Sideboard Jam, with Tony Glaser
Danville, CA
Friday, November 27, 9 pm
El Rio, with Kirsten Opstad
3158 Mission St, San Francisco
Dec 7, 7pm
Hemlock Tavern, with Evan Lanam
1132 Polk St, San Francisco
Jan 10, 6pm
Scott Wolfson and Other Heroes' Record Release
At First Acoustics, Pierrepont Street, Brooklyn
Jan 29, 8 pm
Dolores Park Cafe, w' Eli Conley
Dolores Park, San Francisco
Feb 6
Hurdy Gurdy Music Club
Fairlawn, NJ
with Scott Wolfson and Other Heroes
Summer 2015
July 28-Aug 2
Falcon Ridge Folk Festival Emerging Artist Showcase
Hillsdale, NY
Aug 13-15
Philadelphia Folk Festival, with Scott Wolfson and Other Heroes
Aug 23-25Bay Area duo-tour with Shelley Miller
Frascati's, San Jose
Modern Times Books, San Francisco
Aug 28
Great American Music Hall, with Tony Glaser
San Francisco, CA
September 19
Urban H2o, with Scott Wolfson and Other Heroes
Yonkers, NY
October 2
Zodiac's, with Tony Glaser
Petaluma, CA
Spring 2015
Friday, February 13, 7:30-10
The Devils That Have Come To Stay Book Launch Party
At The Bureau of General Services – Queer Division (http://bgsqd.com), 208 West 13th St (at 7th Avenue, 2nd floor of the LGBT Center)
Author Pamela Alex DiFrancesco will read from their new book, The Devils That Have Come to Stay, and Mya Byrne will perform music they composed together, based on Alex's novel.
Friday, February 14, 7 pm
Kelli Dunham presents: NERD LOVE! An alternative valentine's celebration
At The Bureau of General Services – Queer Division (http://bgsqd.com), 208 West 13th St (at 7th Avenue, 2nd floor of the LGBT Center)
Thursday, February 26, 8:30-9:30 pm
Mya Byrne and Heather Styka, duo set
Rockwood Music Hall Stage 3, 185 Orchard Street, $8
Tickets limited to 50. Please purchase in advance:  http://www.ticketfly.com/event/764273-heather-styka-mya-byrne-duo-new-york/
Friday, March 6, 8 pm
With Scott Wolfson and Other Heroes
Spiral Sounds Concerts
Jersey City, NJ (email the hosts for reservations and address)
http://spiralsoundconcerts.org/ 
Saturday, March 7, 8 pm
The Center for Arts at the Armory
Somerville Songwriter Sessions
191 Highland Avenue
Somerville Massachusetts 02143
US 617. 718.2191 [map]
Price: $10 requested donation
with Beth DeSombre and Sam Bayer
Sunday March 8th, 1-5 pm
Rhode Island Pride's 16th Annual Goddess Show, 
Featuring Women in the Arts
@ Olive's, 108 N Main St,
Providence, Rhode Island
$20 advance, $25 at door
Saturday, March 14 , 8 pm
Debbie Miller's Live Album Recording
– Empty Sea Studios, Seattle WA
www.thedebbiemiller.com
w/ Julia Massey & Gabriel Wolfchild – TIX
Sunday, April 26
Meg Braun's record release
First Acoustics
@ Pierrepont and Morgan, Brooklyn Heights
Sunday May 17, 2015
Muses In The Vineyard Women's Music Festival
Four Sisters Winery
783 County Route 519
Belvidere, NJ 07823
Featuring Mieka Pauley, Tret Fure, Natalia Zukerman, Sloan Wainwright, Karyn Oliver, Honor Finnegan, Harpeth Rising, Carolann Solebello and more!
Saturday June 6, 2015
Cozy Cabin Concerts
Double Bill with Marci Geller
Address given with confirmed reservation
Green Brook, NJ
http://www.cozycabinconcerts.com/ 
*******
PREVIOUS SHOWS
June 5, 2014, 7 pm
Leave a Lasting Mark presents: Motown
A benefit for the Foundation Fighting Blindness
@ Bitter End: www.bitterend.com, 147 Bleecker St, NY, NY
June 7, 2014, 6pm
Moore Music presents: An Acoustic Evening of Friends
With Kipyn Martin, Scott Wolfson and Other Heroes, Mya Byrne, and the Lords of Liechtenstein
@Moore Music: Rockville MD (email scott (at) mooremusic.org for directions and reservations)
June 10, 2014, 7 pm-9pm
WFUV presents: On Your Radar
Hosted by John Platt, WFUV-FM
With David Lockwood, Sharon Goldman, and Scott Wolfson and Other Heroes
Rockwood Music Hall, Stage 3: www.rockwoodmusichall.com, 185 Orchard St., New York, NY
June 21, 2014
Supporting Misty Foster, Elephant Belly, Cold Spring, NY (email info [at] myabyrne.com for details)
July 10, 2014, 7 pm
Appearing in the debut of
"Together, Men Make Paradigms", by Maxe Crandall
at the Hot! Festival, Dixon Place
161A Chrystie St, New York, NY
July 11, 2014, 7pm
Supporting Karyn Oliver
Rockwood Music Hall, Stage 3
185 Orchard St, New York, NY
Ticket Link
July 12, 2014, 7pm
Oop's House of Music, Rockville, MD
https://www.facebook.com/oopshouseofmusic
July 19, 2014 – 2-7 pm
Huntington Folk Festival
Huntington, NY
July 29, 2014, 7pm
Rockwood Music Hall Stage 2
196 Allen Street, just south of Houston
New York, NY
www.rockwoodmusichall.com
August 1-4, 2014
Falcon Ridge Folk Festival
www.frff.org
August 9, 2014
Montclair Center Stage, presented by Outpost in the Burbs
Church St, Montclair, NJ, 6 pm
September 21, 2014
Folk in the Chapel, Fairfield, CT – With Kara Kulpa
Monday October 20, 7 pm
We Are The 9 Songwriter's Showcase
Rockwood Music Hall Stage 3, 185 Orchard Street, $10
Saturday, October 25, 8-10 pm
First Acoustics w' Marci Geller (ticket link)
First Unitarian Church, Pierrepont Street at Morgan, Brooklyn Heights
$20 in advance, $25 at the door
November 11
"On Your Radar", presented by John Platt of WFUV
With Matt Nakoa and Boxcar Lilies
Rockwood Music Hall Stage 3, $12 at door
November 13-16
Northeast Regional Folk Alliance
Official solo Folk DJ showcase
Official Scott Wolfson Quad showcase
+ guerrilla performances
Kerhonkson, NY
December 6
Living Room
135 Metropolitan Ave, Brooklyn, NY
December 12
Outpost in the Burbs
supporting Joseph Arthur
40 S Fullerton Ave, Montclair, NJ
$22 in advance, $25 at door
Tix: http://outpost.ticketleap.com/joseph-arthur/
January 14, 2015, 7pm
CD Release Show
Rockwood Music Hall Stage 2
196 Allen Street, just south of Houston
New York, NY
www.rockwoodmusichall.com
January 15, 2015, 8 pm
with Pesky J. Nixon
Hard Luck Cafe, presented by
Huntington Folk Society
January 17, 2015, 8 pm
with Pesky J. Nixon
Brooklyn Music Shop at the Range
January 21, 2015, 7-9 pm
Leave a Lasting Mark presents: Memphis Soul
A benefit for the M.I.L.E. Foundation
@ Bitter End: www.bitterend.com, 147 Bleecker St, NY, NY
January 23, 2015, 8 pm
Opening for the legendary Garry Burnside and Pork Chop Willie
North Mississippi  Hill Country Night
Shrine World Music Theater
2271 Adam Clayton Powell Bvd
NY, NY